CONVENTION LIST
Here are the conventions Tracers is being showcased at:

Protospiel
Sept. 15-17 Palatine, IL
​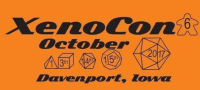 XenoCon
Oct. 13-15 Davenport, IA


Protospiel is an annual get-together of amateur and established game designers to test and promote nearly-finished game prototypes.

For game designers looking to get professional level feedback from other designers, there is no better place to get that feedback. With around 50 other designers in attendance there'll be ample opportunity to play test game designs many times throughout the weekend.
XenoCon is the Quad Cities' premiere multi-genre gaming convention. Since 2012 XenoCon offers rpgs, board games, card games, vendors, gaming auction, and more!

Rock-Con
Oct. 20-22 Rockford, IL



This convention features role-playing games, board games, fantasy and historical miniature gaming, and collectible card games. Gamehole Con is for the fantasy and adventure tabletop gaming enthusiast. Gamehole Con features the best guests in the industry, an unbelievable Dealer Hall and of course, lots and lots of gaming! If you are a tabletop gaming fan, do not miss Gamehole Con!
Features historical and fantasy miniature gaming, collectible miniatures, role-playing, board gaming, and other events that cover the entire spectrum of adventure gaming. 

U-Con
Nov. 17-19 Ann Arbor, MI



Protospiel
Dec. 1-3 Madison, WI


Protospiel is an event where you can bring a board or card game prototype to play with other designers, play testers, and publishers. It's a great way to break your game and to fix it. It doesn't matter what level of polish your game has. Many games are made right on the spot at Protospiel using the free prototyping materials provided by The Game Crafter. But there are also many games there that are just doing final testing just before they are published or put out on Kickstarter.
2018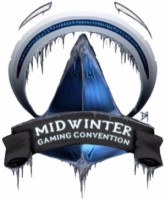 Midwinter Gaming
Jan.12-14 Milwaukee, WI


Midwinter features games of all types, specializing in Creator Run RPG Events, a large Play to Win track in the Board Game Room, access to game developers in the industry and a wide variety of Live Action Role Playing events. Come experience a new game with us!


​​

Adepticon is the world's largest tabletop wargaming tournament and convention.  Wargamers from around the world find a multitude of gaming experiences – from tournaments using a variety of different wargaming systems to the very best in gaming and painting seminars.

Hosted by the COD Sci-Fi/Fantasy & Gaming Club founded in 1994, the premier club at College of DuPage for all things sci-fi, fantasy, and gaming: movies, books, TV, CosPlay, anime, and all varieties of gaming (rpgs, ccgs, video/computer, tabletop/board, LARP, miniatures, etc.).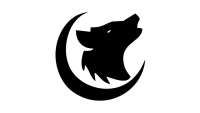 The Gaming Hoopla is an annual gaming convention that is a fund-raiser for cancer related charities.  It features Tabletop Boardgaming, Miniatures, Role-Playing Games, Giant & Life-size Board Games, Tournaments, Play-To-Win Events, Forums and Seminars, free rental from the MilCOG games library, and much more!

Wolfcon is a family oriented game convention held just a few miles from Chicago's O'Hare airport. The Labor Day weekend convention offers board, card and role-playing games in a relaxed atmosphere.


Con of the Lakes was founded in 2017 by Chris Brown and he will be donating the proceeds to the Crohns and Colitis Foundation. Chris was diagnosed with Crohns disease in 2017 and is using the money to help fund research on the cause, treatment, and possible cure or prevention of IBD's.